3 sleeps to go
WOW Tour de cure has come around so quickly this year. It only seems like we were talking about putting my name in again and suddenly its three sleeps to go !!
The lead up has been so busy, fundraising, riding and helping others to get to the line as well.
The great news is that I am nearly at my target of $15,000 raised this year. I have to send out another email to my clients and that should see me across the line. My fundraising this year has consisted of a mixture of markets, where I sit on the stationary trainer and "beg" for donations.
Here is a shot of the whole family helping out at the markets.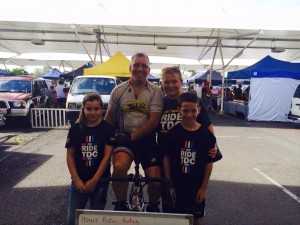 Not only that but I have been helping others out with their fundraising. Here is a shot of the team from QLD at Jodi and Cory's fundraiser.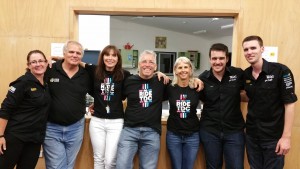 I am looking forward to getting to Adelaide and starting my journey.
Leave a message for me:
If you want you can even spread the word and post it on facebook.