Brisbane to Sydney 2016 – I signed up again !!
What can I say ??
Cancer isnt cured yet.
Although we have made some awesome breakthroughs in the last few years the fact is that there are still people in my life that have cancer and some are winning and some are losing.
So here we go again. Tour de Cure number 7 Brisbane to Sydney !!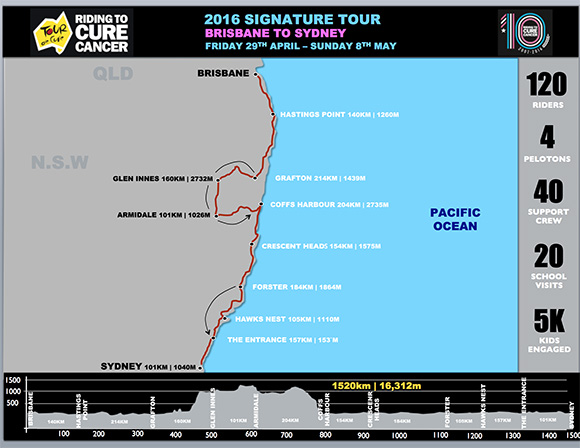 Leave a message for me:
If you want you can even spread the word and post it on facebook.