2013 Tour de Cure – Day 10 – Jindabyne to Canberra
We knew that today was going to be a hard day when we came out from dinner last night. The temperature had been getting cooler all week and now that we were in the mountains it was bitterly cold!
The alarm went off at 4.30am and I stuck my foot out to see what the temp was like. I quickly pulled it back in and contemplated a little snooze 🙂 . Within a minute though my other 4 team mates were preparing for the day and getting ready. We soon put the heater on in our room but that was probably a bad idea as it didn't prepare us for the minus 2 deg outside!
We quickly got our kit on with as many layers as we could find and shuffled over to breakfast which was fortunately inside the hotel where we had dinner the night before.
Everybody was apprehensive about getting on the bikes but when the call came we knew that the only way to get to Canberra was to ride!
As we rolled out I could feel the cold on my face and ears but as soon as we started rolling it was evident that my whole body was going to be cold!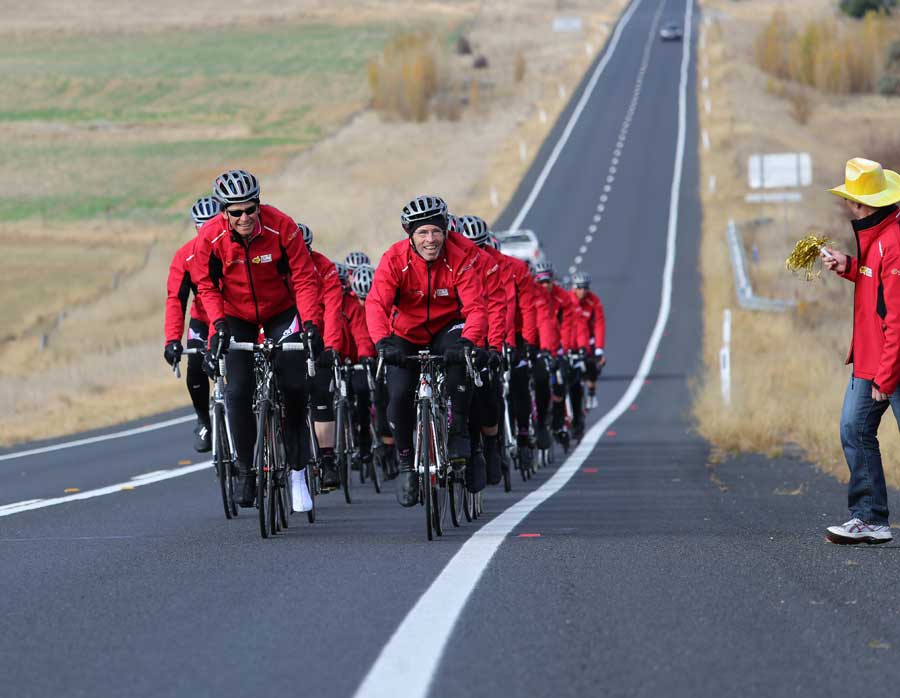 It was very difficult to warm up at all and one of the riders reported that his computer was reading -6 deg!
The first 2 hours of the ride was horrendous! I have never been so cold in my life.
The bitterly cold air was pushing through into every part of my body, I felt like I lost contact with my fingers and toes and my ears felt like you could snap them off. All the layers, gloves, arm and leg warmers etc were making no difference at all.
After about 2 hours of this the sun finally started to peek through the clouds and warm us up. A bit of chatter started to return to the group as we all thawed out.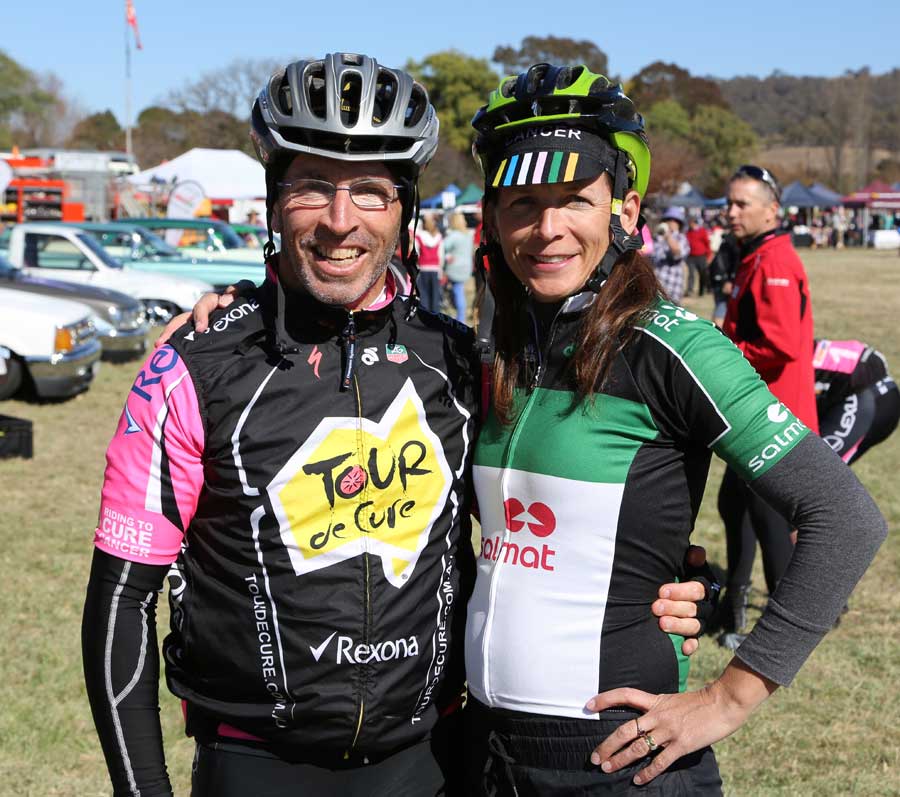 It was soon evident that yesterday's mountains had taken a toll on the group as the pace got steadier and steadier. There were some people hurting at the back of the group!
Knowing that our family members were at the other end though was a great motivator and we were able to push the speed up over 30 km/h again for some of the sections.
The day turned out to be a beautiful autumn day in the end with sun streaming down on us and a very comfortable temperature.
Soon we had thawed out and heading for Canberra at a great rate as about the last 50km was mostly down hill!
When we crested the hill to finally see the first glimpse of the capital I started reflecting on the last 10 days and what it had meant to me.
It was truly a privilege to be part of this wonderful committed group of men and women.
After a couple of laps of Parliament House for the cameras we headed for the end where our families were waiting for us.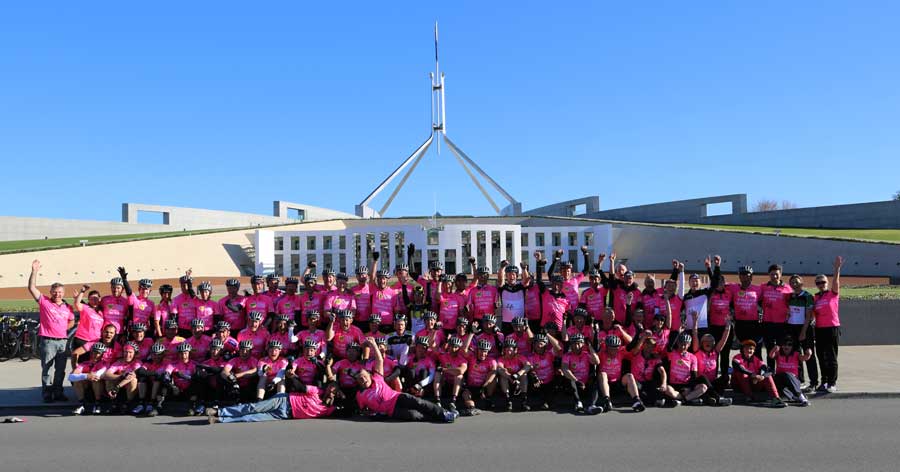 What a great feeling it was to roll into the waiting crowd and see the kids and Kathryn.
Have a look at the video that Kathryn put on facebook of me rolling in: https://www.facebook.com/photo.php?v=3050154630668
The journey was now complete and all the training, the early mornings and sore muscles were a thing of the past. we had done what we set out to do.
Ride 1521km and support all the projects that we set out to do along with the local communities that we touched along the way.
Distance 177.9km
Elevation 1,813m
Moving Time 6:52:45
Calories 4,024
Avg Temp     6°C
Max Speed     57.2km/h
Avg Speed     25.9km/h
Cadence     75
Leave a message for me:
If you want you can even spread the word and post it on facebook.