Sometimes its hard to get out of bed.
The alarm went at 3.50am this morning, I rolled over and thought about going back to sleep. Sometimes training for Tour de Cure can be a real chore.
By the end of the day your eyes are hanging out of your head, I am nodding off in the office chair about 4.30pm. But I got up, because I have made a commitment to ride the ride, to do the kilometers, to climb the mountains and I know that if I dont do the hard yards now I wont make it.
Even more is my passion to raise money to cure cancer. The riding part is hard sometimes but no where near as hard as having cancer, to losing your body to cancer, to loosing a friend, mother, father, family to cancer.
So I got up this morning and mother nature rewarded me with a wonderful sunrise. Welcome to the day Paul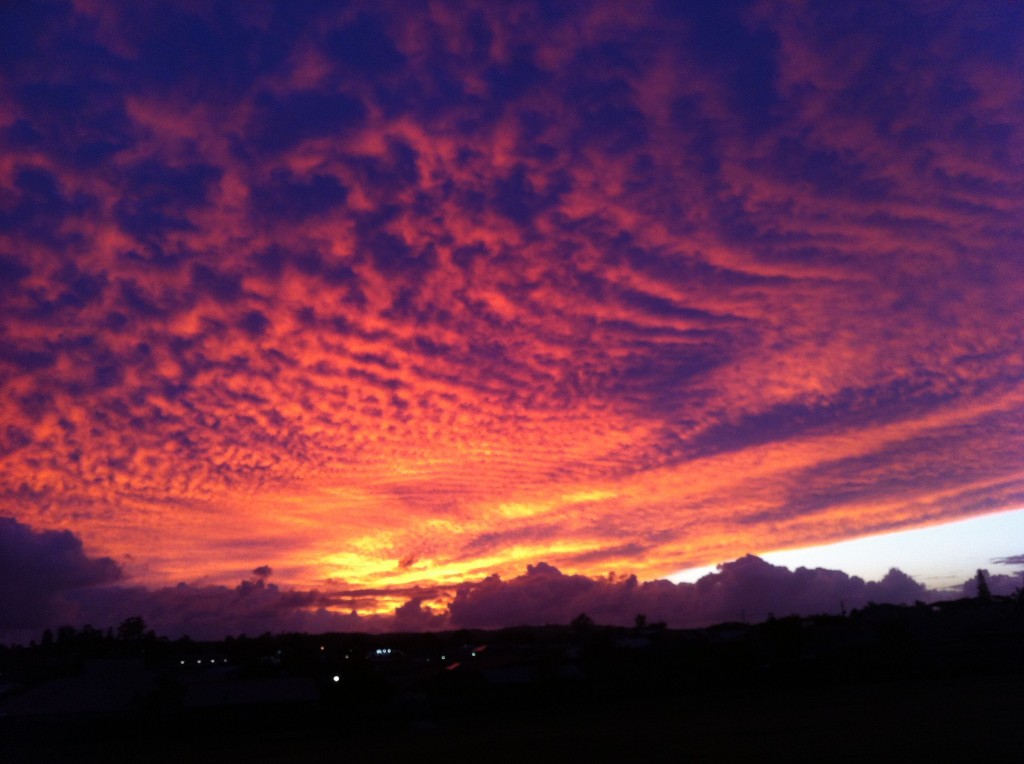 Leave a message for me:
If you want you can even spread the word and post it on facebook.