Three peaks
We spent all day today making our way to Falls creek.
I do this ride each year to get ready for the Tour de Cure. It's a good lead up because its HUGE.
I am always afraid of this ride and use it as motivation to get out of bed in the mornings leading up to it.
Now that its here though you always wonder if you have done enough!!
It's too late now, only Sunday will tell
Here is the sunset at Falls Creek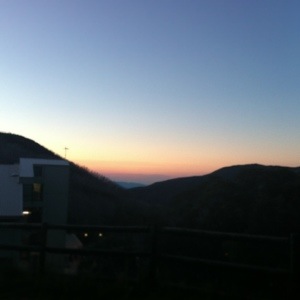 Leave a message for me:
If you want you can even spread the word and post it on facebook.