2013 Tour de Cure – Day 5 – Horsham to Bendigo
Today is officially the longest day of the 2013 Tour de Cure and today is also the day that we reach the half way mark in kilometers so everybody was apprehensive this morning.
All the guys were still having fun but you could see that a few of the riders were doubting their ability to achieve this milestone. For some riders this day was their longest ever ride. For some they were already stretched and sore from the last few days.
At the moment my training is really paying off, my body feels well and there are not too many aches and pains so that made me confident that I could make the end today.
The mornings are starting to get a bit cold so it was jackets all around. I had arm warmers on this morning but I haven't got the leg warmers out yet (maybe tomorrow!)
We did the 7am roll out with Berett's and then we were off. As I was feeling pretty good I did some time on the front this morning.
The roads have been pretty good so rolling along at 30-33 km doing 5km changes with the top 6 riders was pretty special.
We made great time today and soon we were travelling through some of my old stomping grounds around Rupanyup and Marnoo.
It was great to see some old school friends out in Rupanyup and Marnoo to cheer me on, Suzanne and Julie came to dinner last night to surprise me and backed up their promise and came out to cheer me on today as well. It was great to have that support to keep me going today.
The kilometers quickly rolled away and soon we were at St Arnaud where we visited a wonderful little school where we did a presentation of Be Fit, Be Happy, Be Healthy
Heres a video of the farewell that they gave us today.
St Arnaud was the half way point of our journey and we were soon on our way to complete the ride.
Tonight we gave $5000 to the OTIS foundation who will use the money to provide getaways for ladies with breast cancer. This helps them to have some time out which is valuable for their well being.
Today was a special day in Tour de Cure history. Not only have we raised over 2 million dollars this year but we also passed a total of 10 million dollars raised for the lifetime of the Tour. What a special moment to be a part of.
Tomorrow we will be in a pink Jersey to celebrate this achievement
Here is a photo of peloton one today as we celebrate our long ride.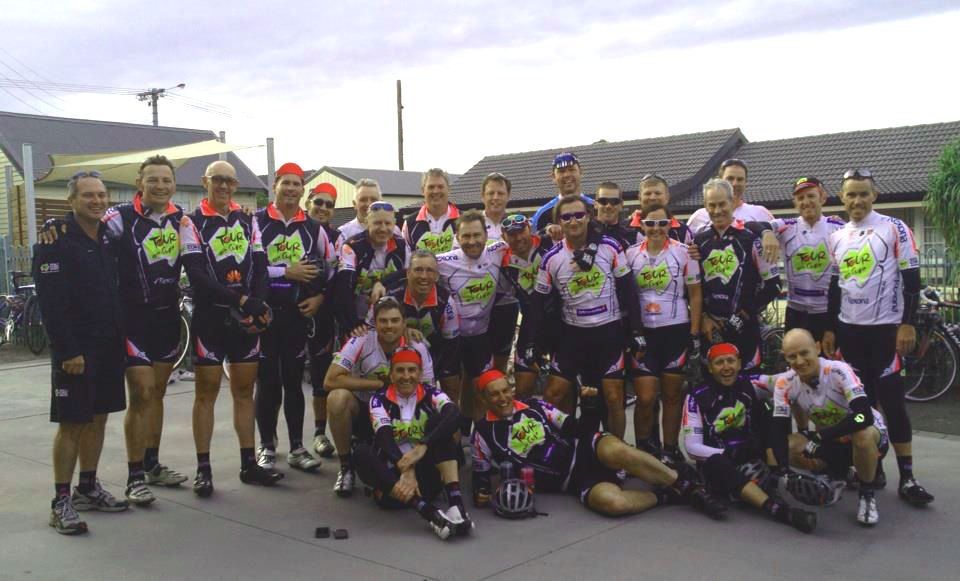 Here are the stats for the ride today
219.0km

Distance

835m
07:16:32

Moving Time

4,719

Calories
Leave a message for me:
If you want you can even spread the word and post it on facebook.