2013 Tour de Cure – Day 6 – Bendigo to Benalla
Today was always going to be a tough day to get through as it was after 3 rather long days on the bike.
The day after a 220km day yesterday the legs were a bit stiff this morning but a few stretch's helped to get me going.
As I exited the accommodation this morning it  was evident that it was going to be a cold morning, I think that it was about 6 deg !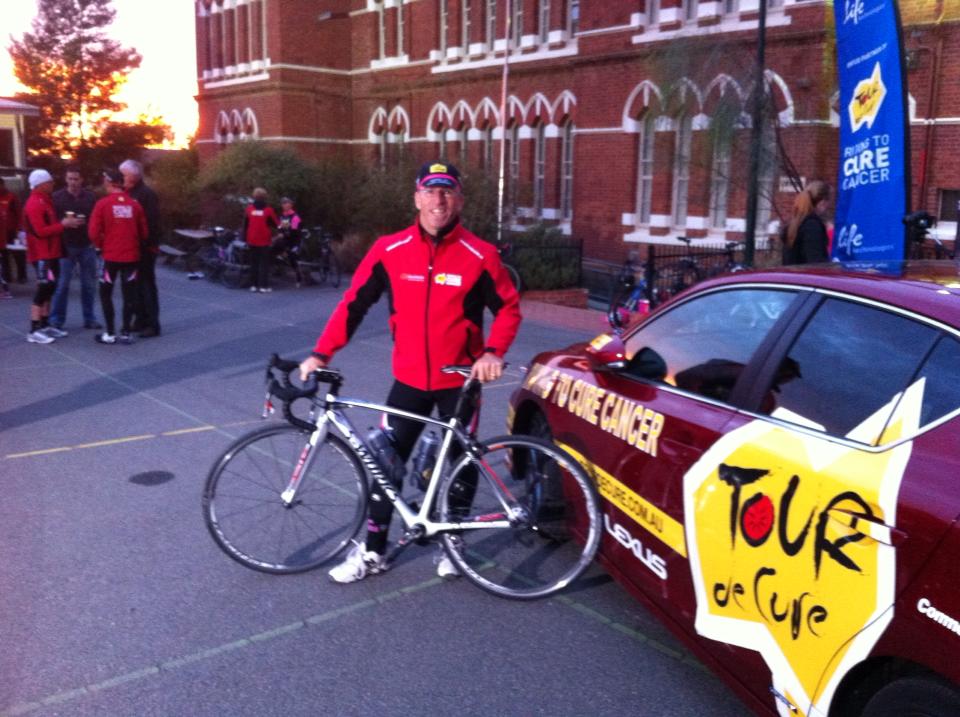 As we have traveled along it has got progressively cooler so I am dreading the next few days into Canberra.
Today we were wearing PINK jerseys. This was in honor of the fact that Tour de Cure had raised 10 million dollars for cancer research over the last 7 years !
The day started out great with a visit to the Camp Hill School where our team presented the school presentation. We have great fun interacting with the kids and it all went well.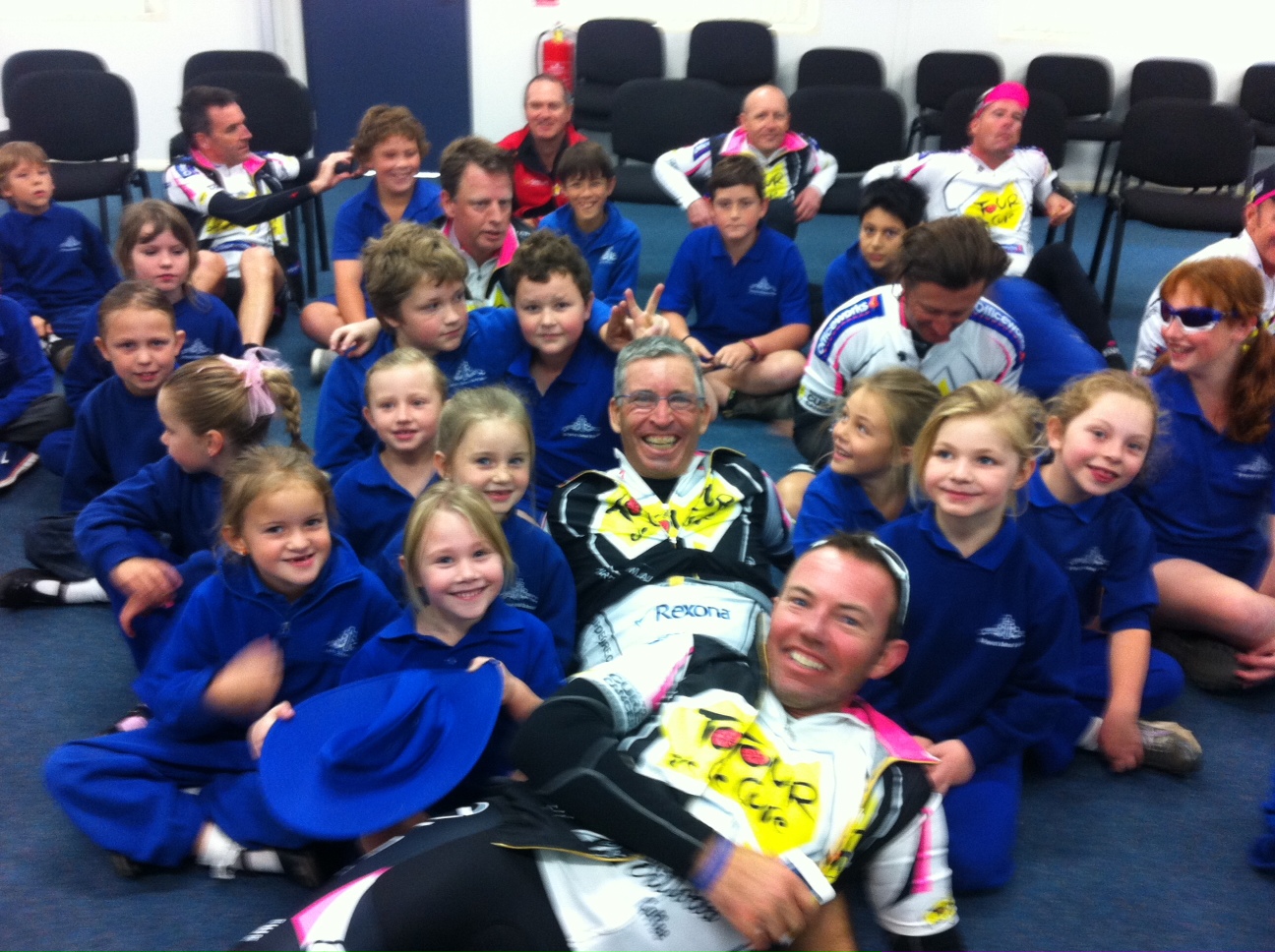 Soon we were on our bikes and off for the days ride.
My days have been  great and I had a stint on the  front this morning too.
About half way some bright spark thought that we would have a team time trial. This is a highly contested race as some of the other teams try very hard to win every year.
Here is a pic of our team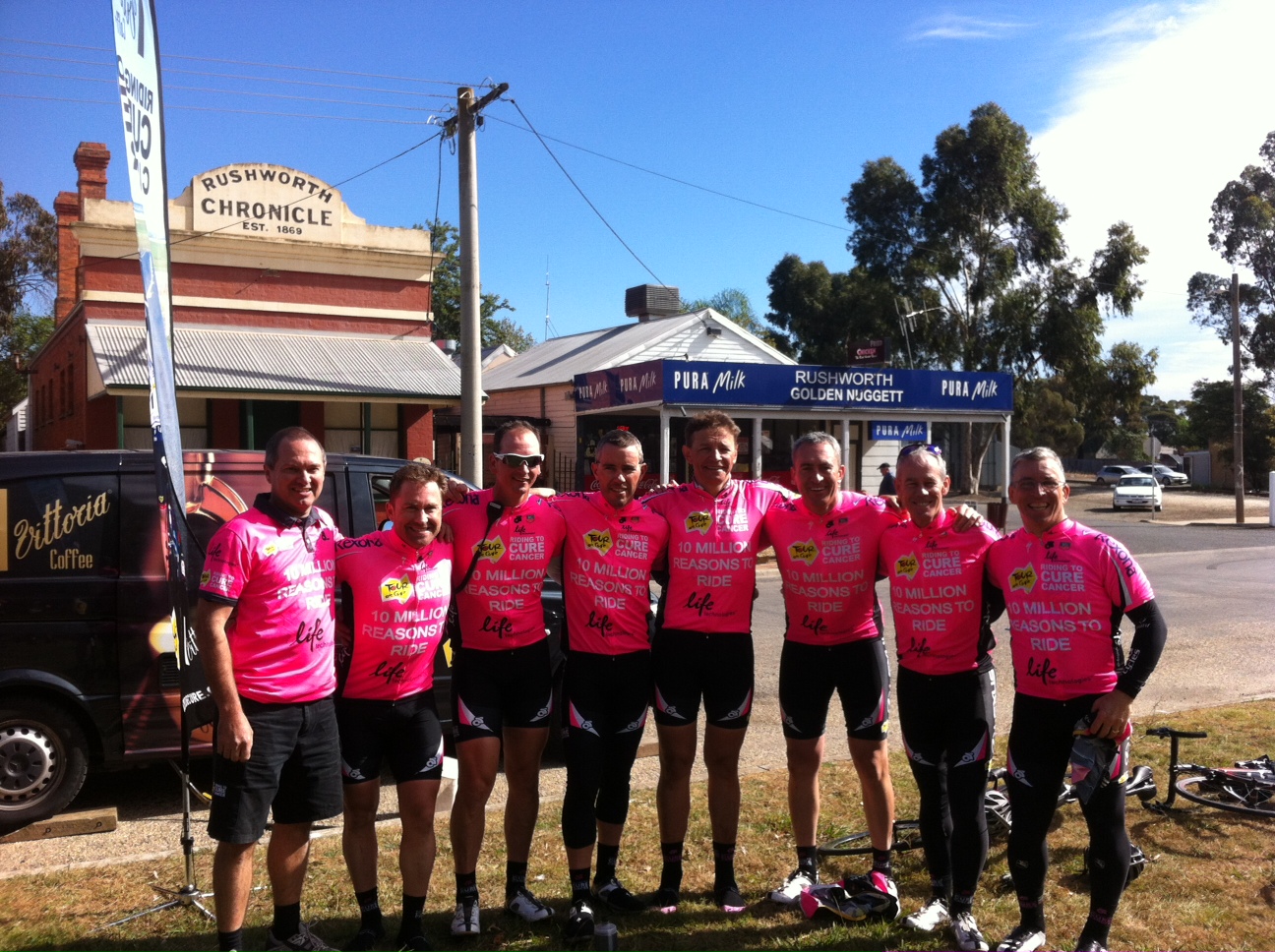 We had two time trial specialists in our team and they pulled my legs off sitting on over 40km for most of the 16 km course!
The day went pretty well except for the terrible side wind (60km) that we endured after afternoon tea.
This along with the time trial really hurt a lot of people so the last 40km from Violet town to Benalla was a slow pace.
I sat on the front with Paul Beretta for the last 15km so I was proud of my form!
Small day tomorrow and off to bed now
Leave a message for me:
If you want you can even spread the word and post it on facebook.