Day 5 Corryong to Wangaratta
Another early start this morning ! We had to have our bags out by 5.30am and be down for the first cross by 6.00am. I am not sure if I prefer the early start but early finish or if I prefer a sleep in and late finish to the day ?? At this point I would probably prefer getting away early.
Today was going to be a hot one with a few climbs so it was good to get out early and get on the road!
After last nights dancing you would have thought that my legs were a little second hand today but I think that actually helped me out. I have been pleasantly surprised to so far at how good my groin has held out and with a limited 12 week training lead up I am really happy with the way that I am going.
Todays ride was always going to be a challenge, it was following the biggest climbing ride day on the tour so to back that up was going to be a feat. We were to travel 185 km today so that ride would be a challenge without the day before !!
We rolled out and enjoyed a long flattish start to the day. My legs appreciated this and after 20 minutes, my bum thankfully turned numb! We hit our first climb of the day, but after yesterday's monsters, this was very manageable and my legs responded well. I am so happy I did all the training before tour. The body is an amazing machine, especially when you put it through what we do and expect to come back the next day.
The hightlight of my day was doing a school presentation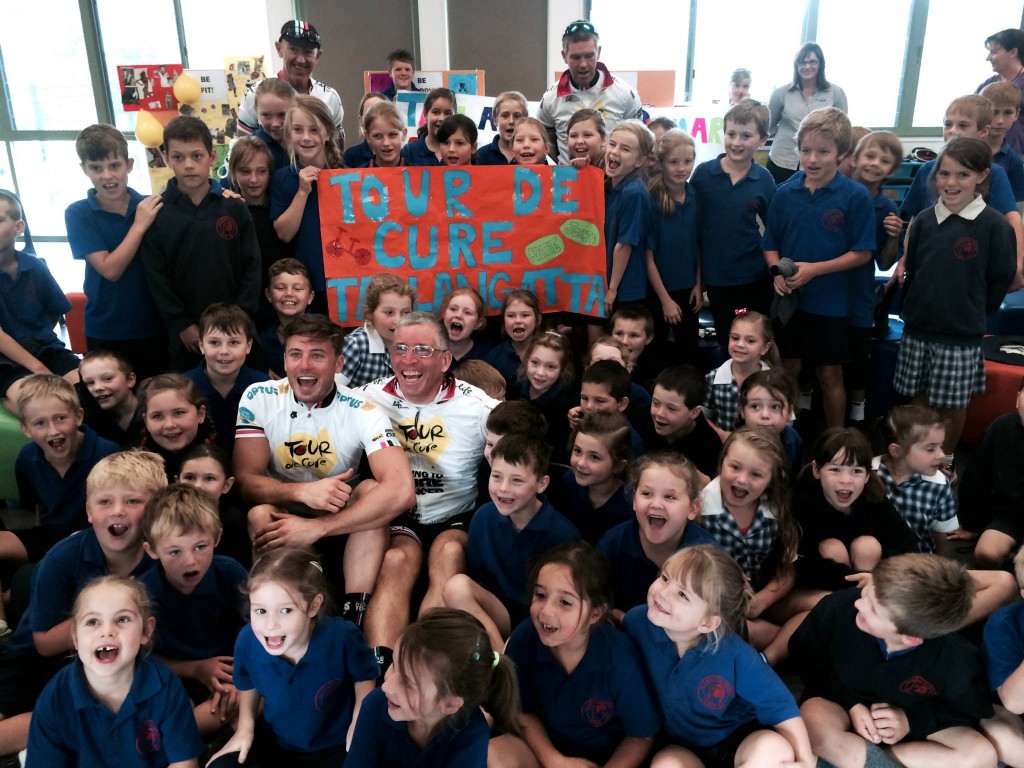 In the school presentation we talk about how to prevent cancer by
Be Fit
Be Healthy
Be Happy.
I got the kids so wound up I dont think that they would have got any work done for the whole day after that !!
After lunch it got really hot. I think it  hit 30 degrees so the first climb and the second climb within 50km was really not much fun.
When we got to the top though there was much fun!!
We had a section of down hill for about 20 km into Wangaratta that was all downhill
At one stage I looked down and I was doing 55 km without even peddling and it felt really great. I have got to say that I make a way better descender than climber !!
It was a great feeling to get to Wangaratta and get into the COLD pool for a cool down.
The cool water also helps the body recover and get rid of the lactic acid in the body that builds up after riding for a few days.
Today marked the half way mark in days but we had already passed the half way mark in climbing and also km.
Tomorrow we will be facing one of our harder days. Its 200km and over 3000m climbing. Another early start for me so I better go to bed.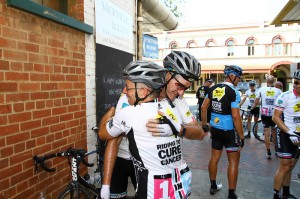 Leave a message for me:
If you want you can even spread the word and post it on facebook.