Day 6 – Wangaratta to Eildon
207.7km Distance
8:15:01 Moving Time
2,480m Elevation
4,717kJ Energy Output
Avg                 Max
Speed            25.2km/h        85.7km/h
Heartrate       121bpm          151bpm
Cadence        77                  142
Calories 5,260
Temperature 17℃
Elapsed Time 10:51:36
Everybody was aprehensive about the stage today, after all it was the biggest stage in this years Tour de Cure and it was also the biggest climbing stage which meant that our legs were going to get a work out today.
I have ridden over 200km in a day a fair few times so for me I guess it was just another day to get through. I know that I was feeling ok from the way that I woke up. I felt a little stiff but with a few stretches I get going!
The first bit of this ride was stunning. In fact the first 100km was I think some of the best riding that I had ever done.
The initial stages of the ride was very flat so we were rolling along at a good pace but it was quite easy because of the flat road. The sun was out but it wasnt too hot and it felt great.
It wasnt long before we got to the first school of the day where we had morning tea. It wasnt our turn to do the presentation so we soon got on our way again.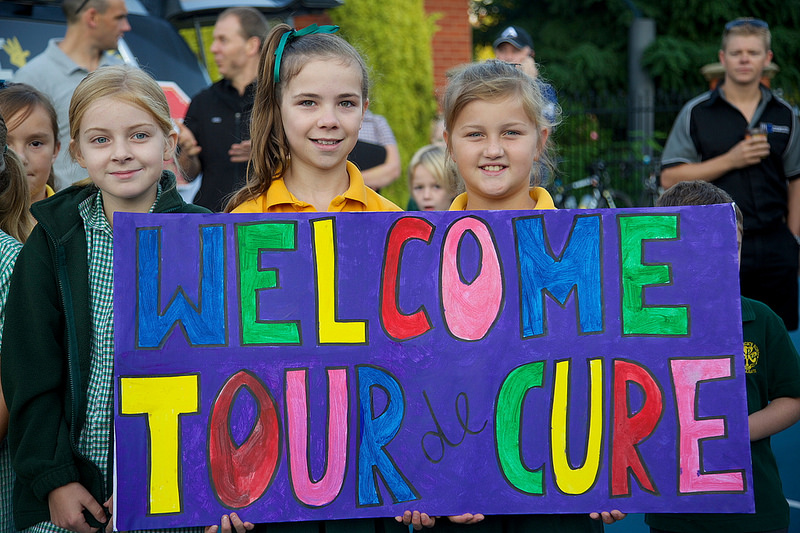 We all knew that when we left the school that the climbing was about to begin but I wasnt too apprehensive. The slope was granule so I just slipped into a great rhythm, even helping one of the weaker riders Renee with a constant speed.
It wasn't long till we got to the top of the climb and I dont say this very often but it was worth it. The scenery and outlook were magic !!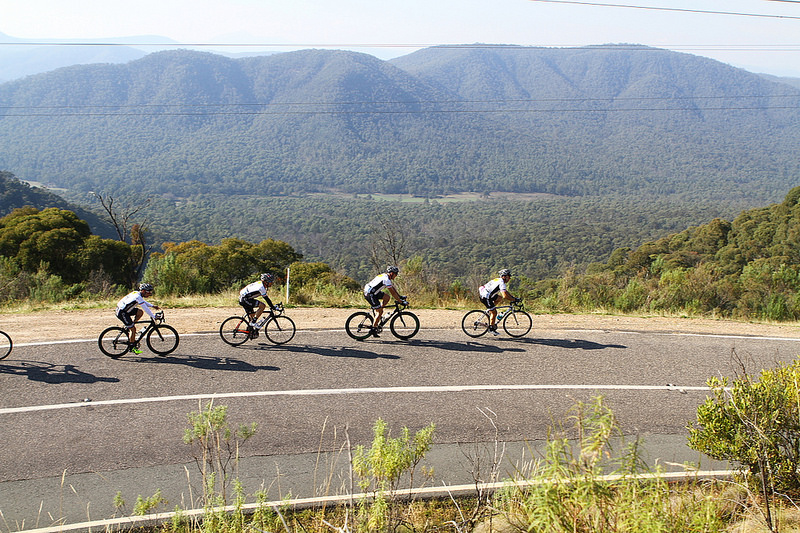 Everybody knows when you are my weight that descending is better than ascending so for me the next part was the best part of the day !!
The decent was a pretty great reward for climbing all that way and as we decended into the valley it dawned on me that I had seen the profile and that we were going to be be climbing pretty soon again !!
This time though it wasnt as pleasant as the last time. It had started to rain which was not as good for climbing and defiantly not as good when your descending !!
Anyhow after a long long day we got to our destination happy and a little bit proud that we had ridden an epic day.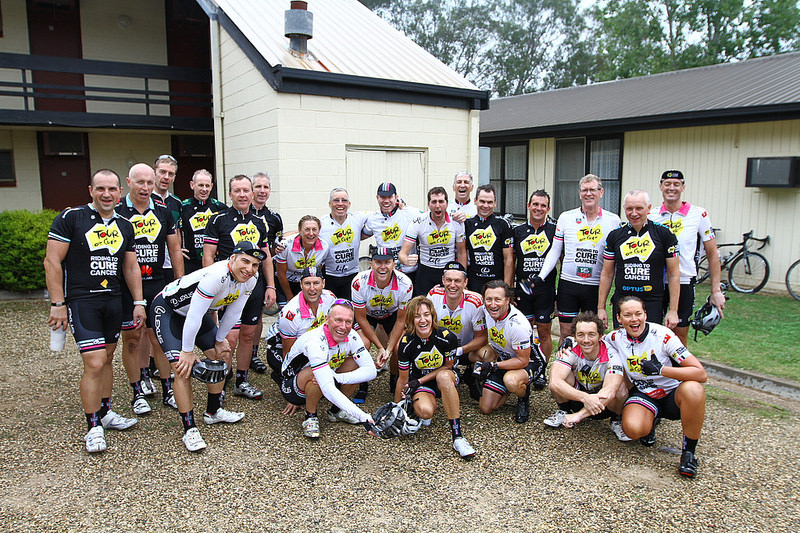 Leave a message for me:
If you want you can even spread the word and post it on facebook.