Fundraising – it takes creativity
Working out how to raise $12,000 year on year for 10 years requires a bit of creativity. Finding like minded people certainly helps.
This morning I went to talk to the local Rotary club who donated to my fundraising.
I have to stop myself from being blasé when I talk about the Tour and this morning I was reminded about the enormity of the journey that I am about to embark on.
The members were astonished at the number of km's that I was going to do and the elevation that we would achieve during the ride and it bought it home that even though I had done this before that it was a huge physical challenge.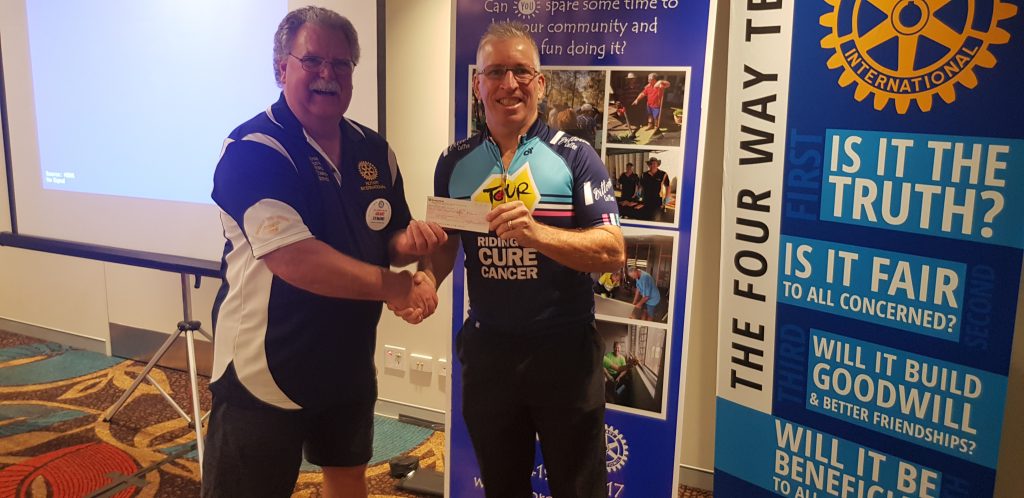 Leave a message for me:
If you want you can even spread the word and post it on facebook.