Its not all smooth sailing
Today we decided to do a late ride. Jodi had a function on last night so she wanted a bit of a sleep in so she called it for 3.00pm.
The plan was to go to the top of Mt Nebo and then back again to Paddington, a ride that we do on a regular basis but this one was different.
The climb is pretty tough with lots of ups and a few downs. The climb itself is quite a solid one which if you take it easy is not too hard.
We all got up and down ok but one of the people riding with us hit a hole on the way back down and came off his bike.
Sometimes you are lucky when you come off and just get a few scrapes and bruises but this time was different. As Grant pulled his jersey back we could see that there was something not quite right with his collar bone obviously broken.
So a quick call to the ambulance and his son and off he went in the ambulance with his son retrieving the bike.
Its a terrible sound to hear someone come of their bike, you just hear a mash of carbon and wheels hitting the deck. Not something that I want to hear ever again !!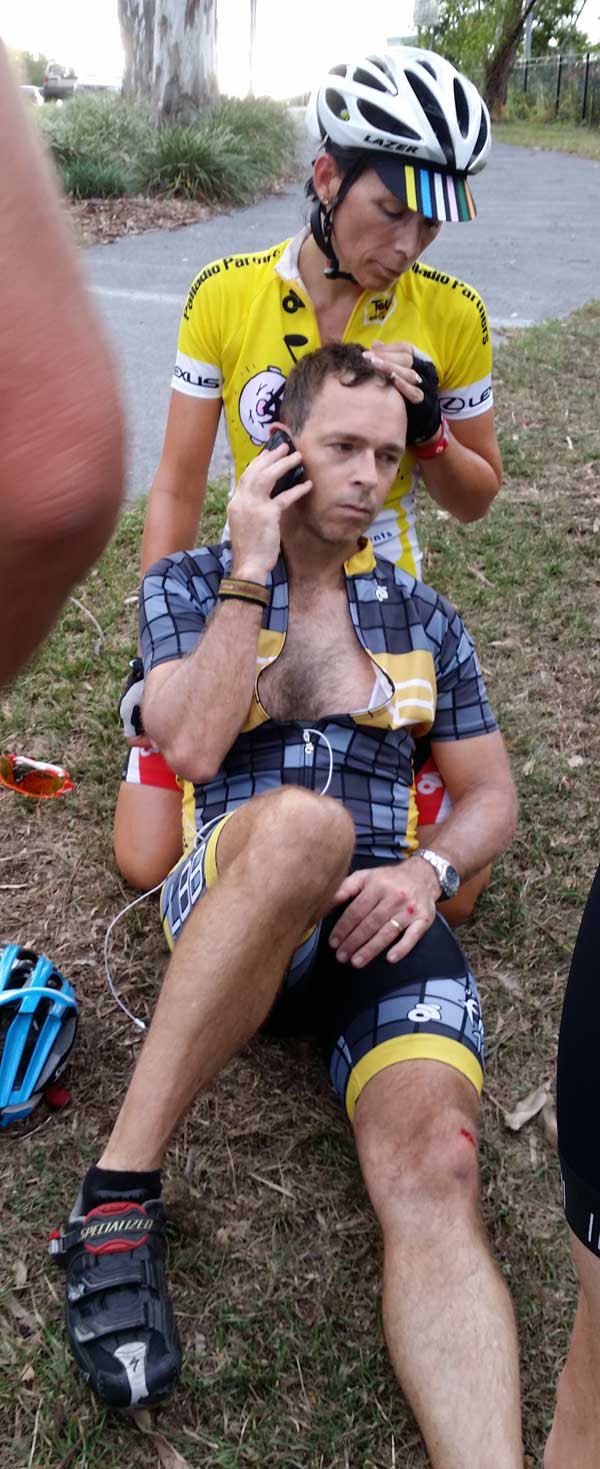 Leave a message for me:
If you want you can even spread the word and post it on facebook.