Last fundraising effort
One of my Tour de Cure mates James Moore who did the Queensland Tour last year mentioned a while ago that he would help with a fundraising gig that I was doing in the future.
Thats something that I didn't forget  so I gave him the call up for a morning riding on a static bike.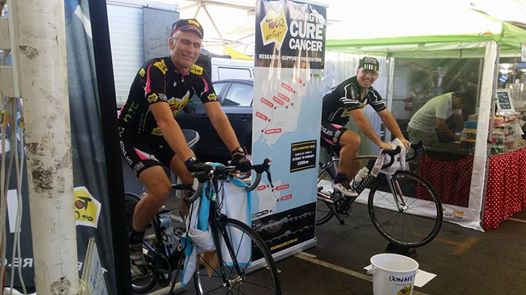 We had a wonderful day, making heaps of money for TDC (around $2000)
My bum was so sore though so I am sure that Jamie has the same problem.
Leave a message for me:
If you want you can even spread the word and post it on facebook.