Rotary Club of Sunnybank
There are all sorts of ways to raise money for Tour de Cure. Its normally about getting in front of as many people that you can and telling your story about Tour de Cure and why you support it.
This morning I had an opportunity to speak to the guys and girls at the Sunnybank Rotary club.
They were really interested in the the talk I gave about how Tour de Cure is working towards finding a cure for cancer and the ride that we were undertaking in a week and a half.
I was fortunate enough to get a donation of $500 towards Tour de Cure
Here is a picture with me receiving the cheque from the president.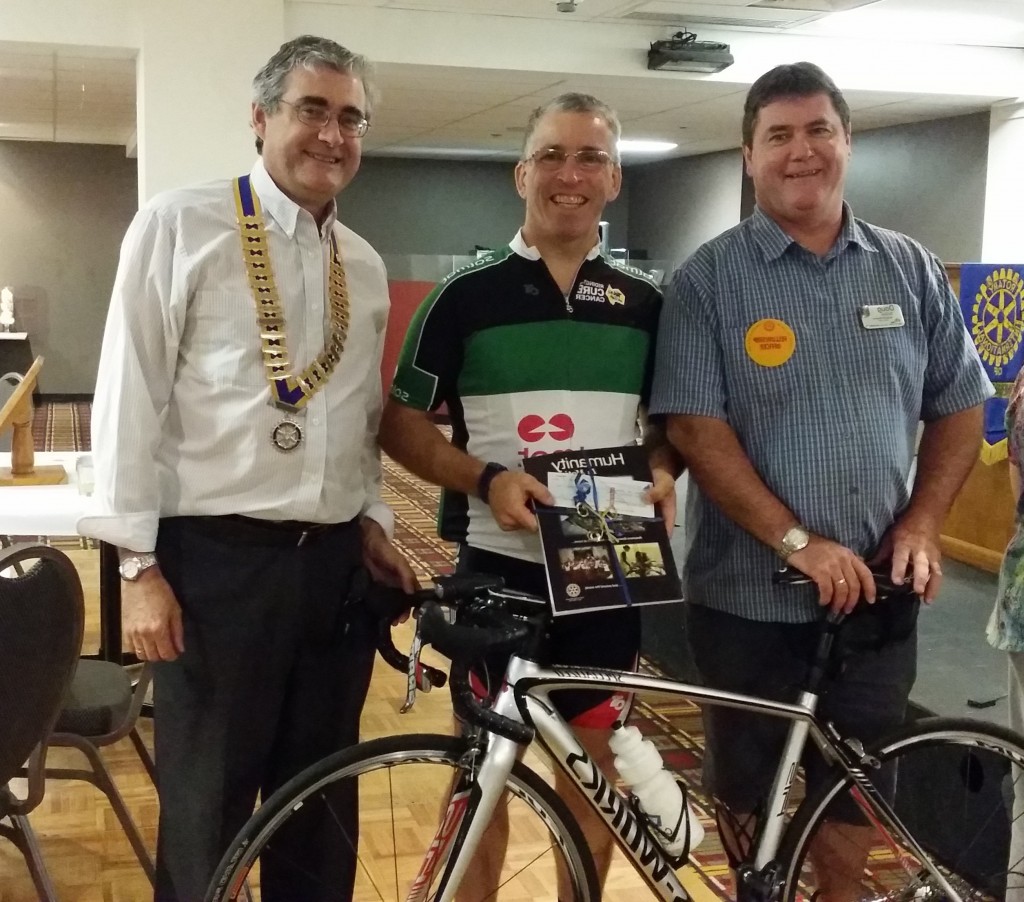 The good news is that I am now over the $12000 mark and pushing onto $15000 which is my goal for this year.
Leave a message for me:
If you want you can even spread the word and post it on facebook.