Ouch that hurt!!
WOOPS that hurt. Got into some gravel and went down on my side!! Thats the arm but you should see my butt !!. Did $450 worth of damage to the bike by bending the rear derailleur. Bugger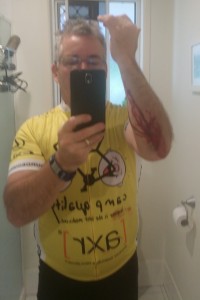 Leave a message for me:
If you want you can even spread the word and post it on facebook.