Tour de Cure number 5 – I have been accepted
Great news,
I just got the news that I have been accepted into the 2014 Tour de Cure riding from Sydney to Hobart.
The route should be a great one making its way from Sydney inland to Melbourne and then down the East coast to Hobart !
I am so happy to be included for my 5th Tour, its a real privilege and exciting time.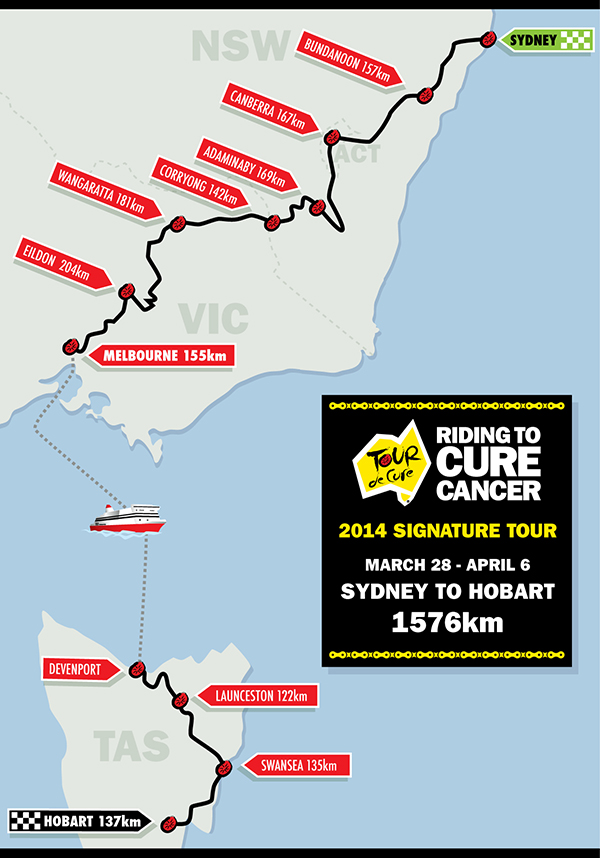 Leave a message for me:
If you want you can even spread the word and post it on facebook.